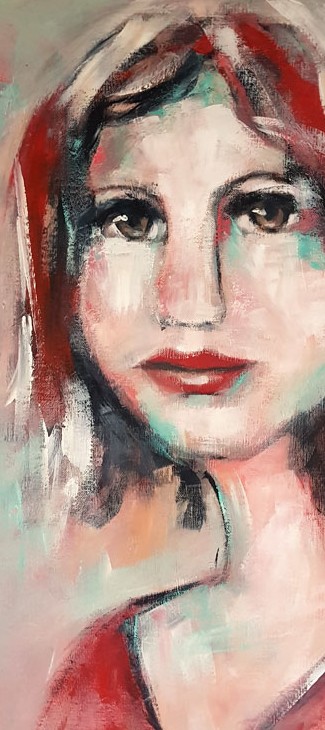 Intuïtive painting and drawinglessons online by Lily Ruizendaal,
Dutch Painter.
Classes are online every week through a private page on my website: www.lily-art.com
The drawing and painting challenge consists of many parts and subjects in which especially the intuitive is at the top. In addition, we use your intuition and let go of perfection. In short, we do not work from pictures but from heart and soul.
I also regularly use oracle cards as inspiration!
During the lessons all kinds of subjects and materials
This way of working gives everyone a very good development in terms of individuality in the work and a unique handwriting.
I master all painting techniques, in which I have always taught since 2004, however, the last 2 years I have developed a totally own new style that comes purely from my feelings and visions. I spend a lot of time on social media and people at home and abroad immediately pick my work as recognizable by Lily Ruizendaal. are discussed. Think of intuitive portraits, landscapes, animals, abstracts, etc.
I want to give you that extra bit during these lessons and I hope to inspire you to find your own path in painting!
I put a lesson plus assignments online every week for 3 months.
When you register, you will receive a personal username and password.
After those three months, you will have another three months to visit the website. So if you are not present with all the lessons, you can still use it three months later.
I also set up a private facebook group where you can post papers and spar with each other etc.
I will also regularly schedule a zoom session in consultation with you in which you can ask questions etc.
The costs of this intuitive drawing and painting challenge are € 395, - (3 months an online lesson every week, then 3 months the possibility to log in, so a total of 6 months. Intuitive drawing and painting lessons online by Lily Ruizendaal
Price does not include materials. However, you can start with very little if you are interested, you will receive a list of materials. We often work on thick paper in A4 and A3 format with all possible materials (drawing and painting).
Of course you can always call or contact me?
Hope to hear from you soon?
Are you interested in
coaching and healing by means of intuitive drawing and painting lessons in one-to-one sessions